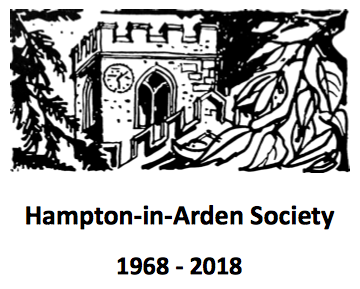 Look out for the Hampton-in-Arden Society 2018 Programme which will be coming through your letter box in the next couple of weeks along with this letter from Victoria Woodall, our Chair, and our annual request for donations. 
The suggested annual donation remains at £2.00 for the first family member and £1.00 for each additional member. There is now an option to pay online!
Hope to see you all at our next meeting on 7 March, a talk on policy and resource issues by Solihull Police Commander, Chief Superintendent Bas Javid, with opportunity for questions and comment. The meeting starts at 19:30 in the Fentham Hall.